Is Your Site Hurting Your Reputation?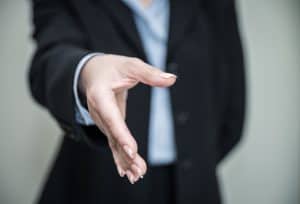 If you're like most small business owners or startup entrepreneurs, you've poured a lot of time, not to mention blood, sweat and more than a few tears into your venture. And there's a good chance you did it while bootstrapping on a shoestring budget.
You are rightfully proud of your venture and how far it has come, and you're happy to talk about it with anyone and everyone you meet.
But what if a person's first impression of your business or service is based on viewing your website, rather than meeting you? Does your site reflect your own professionalism, or does it look like it was created by someone learning how to create a web site for the first time?
If it tends more towards the latter it's not your fault! You are not a web designer by profession, and yet you may feel that you need to be one in order to have your own web site without having the means to hire a big agency to create it for you.
If you feel your site displays a bit more like a dog's breakfast than a prime rib dinner (sorry vegetarians, it was the first metaphor that came to mind), here are a few key elements you can tweak to make sure your site creates a great first impression.
Page Speed
When someone visits your site, how fast the site loads is the first thing they will encounter. If it takes more than about eight seconds for your web page to load, you may not even get to make that first impression because they'll be off to the next site. So optimizing your site so that it loads quickly is one of the first things you should focus on.
Mobile Friendliness
Once you've done that, the next thing is to make sure your site looks great on all types of devices, not just on a computer screen. So many people use their phones to view the web these days that you have to have a mobile-responsive site to look professional.
Here's why; let's say you meet someone at a networking event. An hour later, when they are waiting for their coffee to cool enough so they can take a sip, they pull out your business card and call up your site on their phone. It makes sense, they met you and want to learn a bit more about you. If your site is difficult to view on their phone, you've missed a great opportunity.
Visual Presentation
And what about the overall effect someone gets when they view your site? Does your site match the person they met at the event, or do they cringe a little and reassess their first impression of you?
Your site creates an emotional impression at first glance, created by the use of space, color and font. Here are a few pointers to help you make that impression a great one:
If you're trying to impress upon people your high attention to detail, make sure you don't have typos on your page.
If you want to be considered knowledgeable and trustworthy, you probably don't want to use Comic Sans as your primary font.
If your style of communicating with people is clear and concise, the layout of your site should reflect that.
Eyes should feel naturally drawn to the content on the page, and not feel like everything is fighting for their attention.
It's an old adage but it's so true – you only get one chance to make a first impression.
One of the great things about using WordPress is that you can tweak things like fonts and colors and content layout without investing a lot of time or effort. So even if your site has been online for a while, you can still make small changes to create a better first impression and reflect your professionalism.
What other things affect your first impression of a business when you visit their site? Share your thoughts below.